It's been a real wild week for a lot of folks. Everyone who's coming in for readings is going through HUGE changes! I made this movement practice for the class I taught last weekend (Elemental Economics - shifting your relationships to money, value, worth and wealth), and I thought I'd share it with you. It's good for getting some energy moving, shaking loose some loose ends and fearful shit, and generally getting some better breath and letting your voice loose. 🐲 You can find the full movement practice (28 minutes) here: http://vimeo.com/335234701 . OR, check out Embodied Astrology on Facebook or Renee Sills on Vimeo and you'll find the links. . You can also access the guided meditation and writing ritual that followed this movement practice. It's part 2 of the most recent podcast - "Repatterning Relationships to Wealth & Value: Embodied Astrology & Ritual for the Taurus New Moon" (available on iTunes, SoundCloud and Spotify) if you want to take some time for the full body/mind practice. . Hope you enjoy! Happy Friday :)
Did you know that the new moon is actually a three day event? . . . On the first day, there is a final release of the old cycle. On the second day, there is emptiness and receptivity. On the third day, there is intention. . . . Today is the first day of the NEW MOON IN TAURUS. This new moon is brilliant, powerful and deep. Our desires for growth and evolution are strong enough to expose the fears that keep us small and contained. Fears and defense strategies that may have been helpful for certain times, places or people can be acknowledged, thanked and extricated from our psyches and spirits. . . . There are many methods for killing off what is no longer useful. The most effective are the ones infused with love and trust. Remember, you are everything. To remove what is no longer useful is also to bring it to light, to see it for what it is, to recognize that evolution is a strange beast that responds to the needs of the moment. Love what you are letting go. And then, exhale. . . . In the spirit of change… I am changing. Allowing myself to release and grow. If you've lost track of the Embodied Astrology podcast, it's because the name has changed. I need to include myself more and stop hiding behind names that aren't mine. Look for Renee Sills on your listening platform, you'll find me there, still with regular Embodied Astrology offerings (check back tomorrow afternoon for a NEW MOON MEDITATION AND RITUAL for working with Taurus' themes of value, sustenance and embodiment.) . . . What are you liberating? What are you growing into? . . . #embodiedastrology #podcast #astrologyforartists #queerastrology #newmoonintaurus #uranusintaurus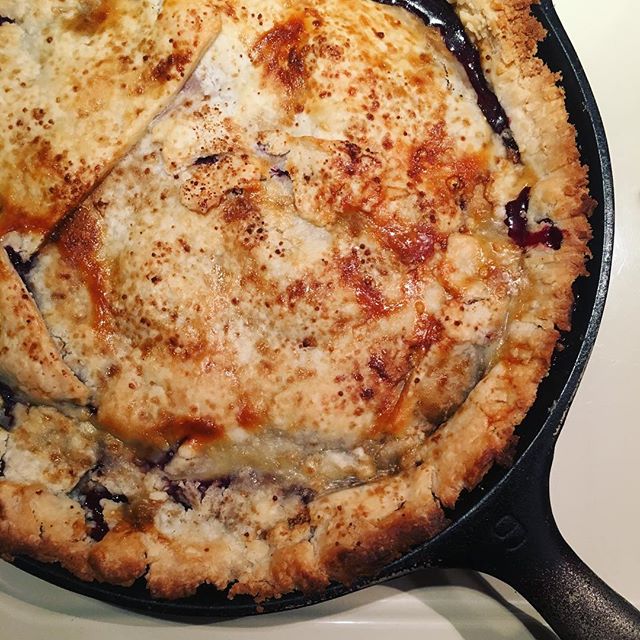 Happy birthday sweetie pie. I hope your direction continues to move towards expansion of all that you are and all that you offer. You bring so much joy and warmth into my life. You are such a gift. Every day I get to spend with you I feel like it's my birthday too!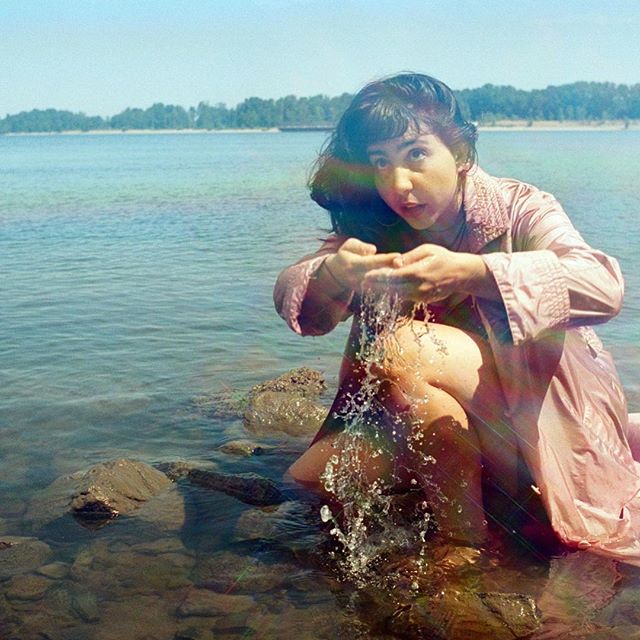 For your Sunday evening easy listening… . . I had the PLEASURE of sharing a few beautiful hours with Indira Valey last week, who was/is my inaugural guest for a new kind of podcast that's part interview, part conversation, part astrology reading. Indira is an extraordinarily talented multi-disciplinary artist and performer who lives and works in Portland, OR. In our conversation we talk about the nature of creativity and queerness, pleasure, slowness, life philosophies, her life and practices, and of course, astrology! . . Find the podcast episode titled "Shapeshifting, Queerness & Creativity" on SoundCloud, iTunes or Spotify, or copy/paste the link below. Xox . . https://bit.ly/2VJLe2f . . #indiravaley #queerartist #queer #feminist #musician #drag #clown #performanceart #embodiedastrology #creativity #education #pleasure #activism #shapeshifting
Book reading with Michelle tonight! Weekend workshop starts tomorrow! #Repost @solaschool with @get_repost ・・・ See you there, right?! #skillinaction . Repost By @commotion_pdx: Remember our weekend with Michelle starts this Friday! Read about all of her offerings under the Special Events section of our website, where you can also find the link to buy tickets! See you there, now is The Time to be doing this work! #commotionpdx #commotion #yoga #yogapdx #yogaandsocialjustice #socialjustice #dothework
Taurus moon and Uranus in Taurus meanderings... 🌎 Think practically. You are nothing without the Earth. And, as long as you are something, you are Earth. . . You inhale her exhales. You eat her body. You drink her blood, and her tears, and her vaginal fluids, and her sweat. . . She made you from nothing. She gives you everything. . . Like any tough mother, the Earth responds to supplication. Do you know what this word means? It means humble appeals, passionate invocations, earnest imporation. . . If she has it. She will give it to you. But if you take it, without ceremony, just like that, because you think it's yours for the taking… . . You will be filled only with emptiness. Constant hunger You will be wrecked by cramps that close your pleasure channels and putrefy your flesh You will be sad. Infinitely sad. The kind of sadness that only grows bigger and deeper, until you are gone.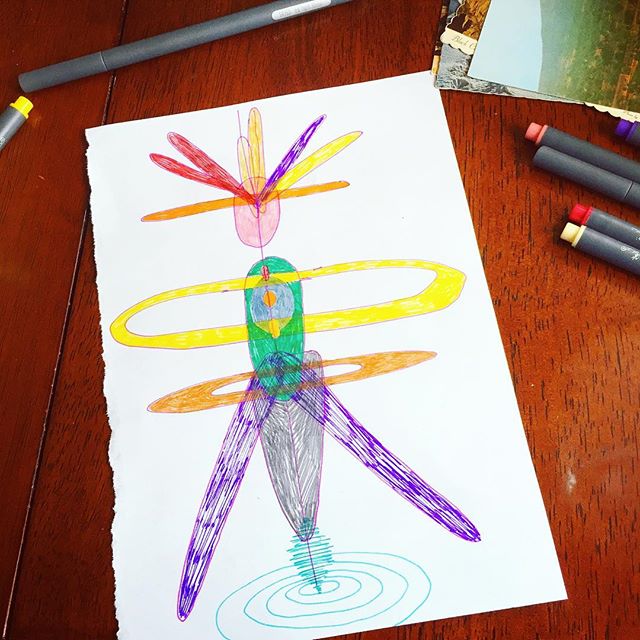 In astrology, in my progressed chart, the moon was new two days ago. This happens once every 30 years or so. It's kind of like a Saturn Return, or a birthday. It's the end of one 30-year cycle and the beginning of a new 30-year cycle. It's an orbit, basically. . 🌏 Awareness of this orbiting has brought me back to my 6-year old self, which is how old I was when the previous cycle began. I'm thankful to her for letting me know that being an artist is the way to go, and that there are many bridges between my imagination and "real life." . 🌈 My progressed new moon coincides with Uranus' entry into Taurus, Chiron's entry into Aries and the beginning of Spring. A lot is shifting! . ☄️ What shifts are you noticing these days? What's your inner 6-year old saying about them? . 🤸‍♀️ This drawing is a self portrait on the day of my progressed new moon at 13º Virgo. . 💜 #embodiedastrology #queeringselflove #artlifepractice
New podcast released today! Join me in conversation with Michelle C. Johnson ( @skillinaction ), author of "Skill in Action: Radicalizing Your Yoga Practice to Create a Just World." Our conversation is centered on the yamas and niyamas, otherwise known as the ethical precepts of a yoga practice. We delve into the meanings we make of them, our own understanding and (re)interpretations, and how we understand the intersections of spirituality, yoga and social justice. . . . I'm excited to be co-hosting Michelle for a Skill in Action workshop next month @commotion_pdx ! Check out their page, michellecjohnson.com or @solaschool solaschool.com for more info! . . . Michelle Cassandra Johnson is a social justice warrior, empath, yoga teacher and author. She leads antiracism trainings across the country and works on the front lines of movements with individuals and groups to incorporate healing practices as tools for social justice. Along with these paths, she is also an intuitive healer, and uses her gifts to support other healers and activists. Michelle's awareness of the world has been largely shaped through her experience as a black woman. She knows first hand how power and privilege operate, and she has a deep understanding of how oppression and trauma impact the mind, body, spirit and heart. Michelle's book, Skill in Action: Radicalizing Your Yoga Practice to Create a Just World, is rooted in this understanding and aims to inspire change by allowing people to reintegrate their humanity and wholeness within a world that is so often fragmenting.
I've been curious about how art, astrology and embodiment can come together for me... these little sketches for the daily affirmations from @embodiedastrology zodiac season planners have been fun :) . . . Today the Sun in Pisces sextiles Saturn in Capricorn. The Sun in Pisces brings dreams and vision into conscious awareness. We see how magic is at work, and how healing and process spiral and evolve over time. Saturn in Capricorn gives us a sense of steadiness and rhythm. We can trust the moment and the process. We can relax where there's been gripped anticipation. Dreams and intuition guide us in releasing weight that doesn't need to be carried - and in aligning ourselves - so that we can carry the work that is ours into the world with ease. . . . Applying from now though the weekend is the influence of Mars in Taurus forming a sextile with Neptune in Pisces. Earth and Water are working in harmony with each other. Ask yourself, "When the Earth (actions and form) moves well with the Sea (emotions and empathy), what can we create?" . . . Happy Friday. Today is Venus' day! Make a point to notice all that is beautiful and sweet around you. . . . #embodiedastrology #sunsextilesaturn #piscessun #saturnincapricorn #marsintaurus #neptuneinpisces #astrology #learnastrology